About Alliston Chiropractic Wellness Centre
The Chiropractic Office That Cares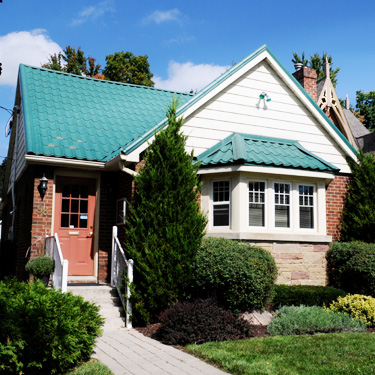 Delivering quality chiropractic care to the Alliston area since 1960.
The Alliston Chiropractic Wellness Centre was opened sixty years ago by Dr. Gordon Burgess. Upon his retirement in 1997, the practice was taken over by Dr. Kent Newton who had already been working in the community with Dr. Burgess for a approximately one year.  Over the last two and half decades, Dr. Kent has been known for his compassionate care and his remarkable ability to help people achieve their health care goals. For some that means pain management and for others, it means treating symptoms and also removing the cause.  There are also many, many people who come in strictly to maintain health, wellness, flexibility and natural movement.  We often see people in Alliston from New Tecumseth, Base Borden and the surrounding communities.
Our Family Practice Philosophy
As you grow, your spine changes.
We look after pregnant people, infants, toddlers and children right up to some of our community's oldest senior citizens.  Life's events will shift our spine, putting pressure on nerves that cause health effects like pain and a variety of other issues. We believe that every person should be checked by a chiropractor in their life. This check is the only way to determine the health of your spine. Our chiropractic care can address a full range of needs, so your entire family will get the health care they need.
Prioritizing Your Well-being
Making your health a priority will pay off in the long run.
You'll prevent future problems and enjoy great health, which will improve all other aspects of your home and work life. It's your body, your health and your future. We offer you the best chiropractic care possible, and you make the decision of when and how often you want to see us. Let our friendly, helpful and experienced team impress you!
MEET DR. KENT »

Service Areas
Let's be realistic. Chiropractic care has to fit into your busy lifestyle and it has to be effective, easy and efficient.  We see people wo live in New Tecumseth (Alliston, Beeton, Tottenham), Base Borden, Essa and Adjala-Tosorontio.  We also treat people who work in the community who come in before or after their work day.
Friendly Staff
Excellence in care from moment one.
Have you ever walked into a health care facility where the people either did not greet you or were rude? Yes, we have too.  Each one of us here is a patient, in some capacity, and we treat you the way we would want to be treated. We have a happy, dynamic and holistic work environment that engages our entire team which benefits every single person who walks in our door.
Direct Billing
If your Extended Health Care benefits are set up for direct billing through your employer, we can likely bill them directly for a percentage of your visit while you pay the difference in coverage amount. We can bill Blue Cross, Green Shield, Sunlife, Manulife and a selection of others. Please check with us prior to your visit to make your company is on the list and also check with your plan administrator to ensure that you are set up for direct billing and that chiropractic is on the coverage list.
* Please note – acupuncture is billed under "chiropractic" and not "acupuncture".
An Education in Health
The amazing results our patients see are largely due to the knowledge they gain with the help of our team. We want you to understand what we're doing and have all your questions answered. We want you to understand what we're doing and have all your questions answered. When you understand what we are working towards, your results will last longer. Dr. Kent will help you with some simple tips you can use when you're at home, engaging you in your care.
Take charge of your health. Give our office a call today to schedule your appointment!

About Alliston Chiropractic Wellness Centre | (705) 435-6371